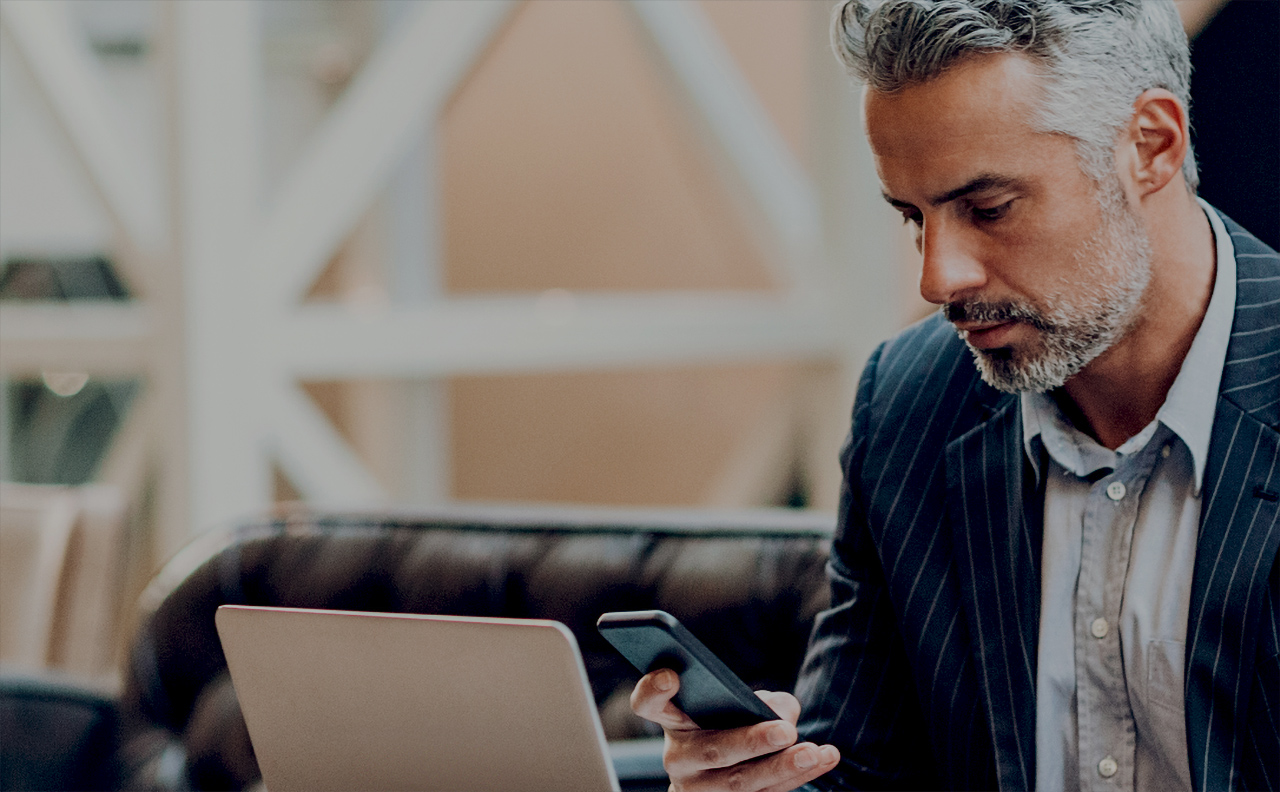 Rising to the Challenge: Annuities in the Digital Age
Some of consumers' most pressing retirement concerns – such as outliving their assets or a prolonged stock market downturn – can be addressed with the help of an annuity. But according to a study conducted by DPL Financial Partners, only 7% of advisors surveyed would recommend these products. Why? For many RIAs, it boils down to accessibility.
That's why here at MassMutual Ascend, we're committed to making our fee-based annuities accessible. We understand the consumer desire for stability and predictability during periods of economic uncertainty, and recognize that when RIAs and financial advisors are able to offer more comprehensive and personalized investment solutions – such as annuities – clients receive the more holistic financial advice that today's market demands.
So how is MassMutual Ascend rising to the challenge? We are prioritizing the digital experience with an investment in technology, addressing billing barriers with the simplification of fee payments and offering an innovative suite of products to choose from.
Creating a seamless digital experience
As financial advisors continue to navigate market volatility, keep clients calm and adjust to a new normal, reliable technology that can ease day-to-day business is as important as ever.
Having launched the industry's first fee-based annuity in 2016, we pride ourselves as a leader in the investment advisory space – and have the technologies and integrations to back it up.
The terms "annuity" and "digital innovation" are seldom used in the same sentence – but here at MassMutual Ascend, we're looking to change that with a seamless digital experience for advisors who want to incorporate fee-based insurance solutions into their wealth management practice. This means having technology to support every step of the annuity purchasing process.
It's no secret that annuities are attractive to consumers for their benefits like tax-deferral and guaranteed income. But putting them into the context of a comprehensive financial plan is often easier said than done. That's why we created the Portfolio Simulator, which helps advisors illustrate the benefit of adding a fee-based fixed-indexed annuity to a comprehensive retirement plan. The tool is accessible on MassMutualAscendRIA.com, a website we developed specifically for RIAs.
Once it's determined that an annuity would be a valuable addition to a financial plan, it's important to have an efficient purchasing model in place. Because the insurance industry is heavily regulated and subject to suitability standards, annuity paperwork can be lengthy and complex. To simplify the new business process, our team developed an electronic application system specifically for RIAs, QuickApp. The system provides two major efficiencies. First, it catches errors in real time, providing helpful alerts when information is entered incorrectly, reducing the chance of processing delays. Second, for RIAs using Client Relationship Management (CRM) software, these systems can be integrated for ease of entry. QuickApp will reference the pre-stored CRM data and populate client information, saving time and reducing the likelihood of errors that can result from manual entry.
Additionally, we accept signatures from many e-signature vendors. Whether your practice uses DocuSign or another platform, rest assured that obtaining wet signatures won't hold up the new business process.
Support doesn't stop once the annuity is purchased. There is a common misconception that annuities must be managed separately from the rest of a client's portfolio. On the contrary, we've built relationships with many of the top financial planning, portfolio management and reporting software companies, meaning annuity business can be viewed alongside clients' other investments – all within a single platform.

Breaking down barriers to simplify advisory fees
In addition to simplifying the business process for advisors, we are committed to breaking down other barriers to accessibility in the advisory marketplace. The team at MassMutual Ascend was a key player in a coalition of insurance carriers that pushed for changes to the tax treatment of advisory fees. In August 2019, an IRS Private Letter Ruling (PLR) was issued to MassMutual Ascend concluding that advisory fees may be withdrawn from a nonqualified fixed-indexed annuity without creating a taxable event for the client, and eliminating the 10% tax penalty that may have applied to clients who are not yet age 59½.
Less than three months later, we released a new endorsement that went one step further to simplify the advisory fee payment process. The endorsement provides three key benefits to fee-based fixed-indexed annuity contract owners: withdrawals used to pay advisory fees are not subject to charges or adjustments, will not reduce the contract's free withdrawal amount, and will not reduce any income rider benefits.


Innovative suite of products
While we understand the need for simple processes, we also understand the need for choice when it comes to investment solutions. In direct response to industry demand, we are proud to offer a comprehensive suite of fee-based annuities. In addition to our flagship Index Protector 7, three new solutions were launched, giving advisors more options for their clients seeking tax-deferred growth opportunity, principal protection and lifetime income options. Our lineup includes the following:
From start to finish, MassMutual Ascend is committed to providing a seamless experience for investment advisors and their clients every step of the way—starting with increased access.
"Providing consumer-centric solutions within the advisory space takes many different ingredients to be successful. You have to have the right mix of product offerings, technology, third party integrations and seamless fee billing," says Tony Compton, MassMutual Ascend Divisional Vice President of Broker/Dealer and RIA Sales. "We understand this channel well and continue to work tirelessly to generate broader adoption."
To learn more contact our team of experts.
Sources:
LIMRA, Retirement Risk Perception, 2018.
FA Magazine, RIAs Give No-Load Annuities Another Look, 2019.